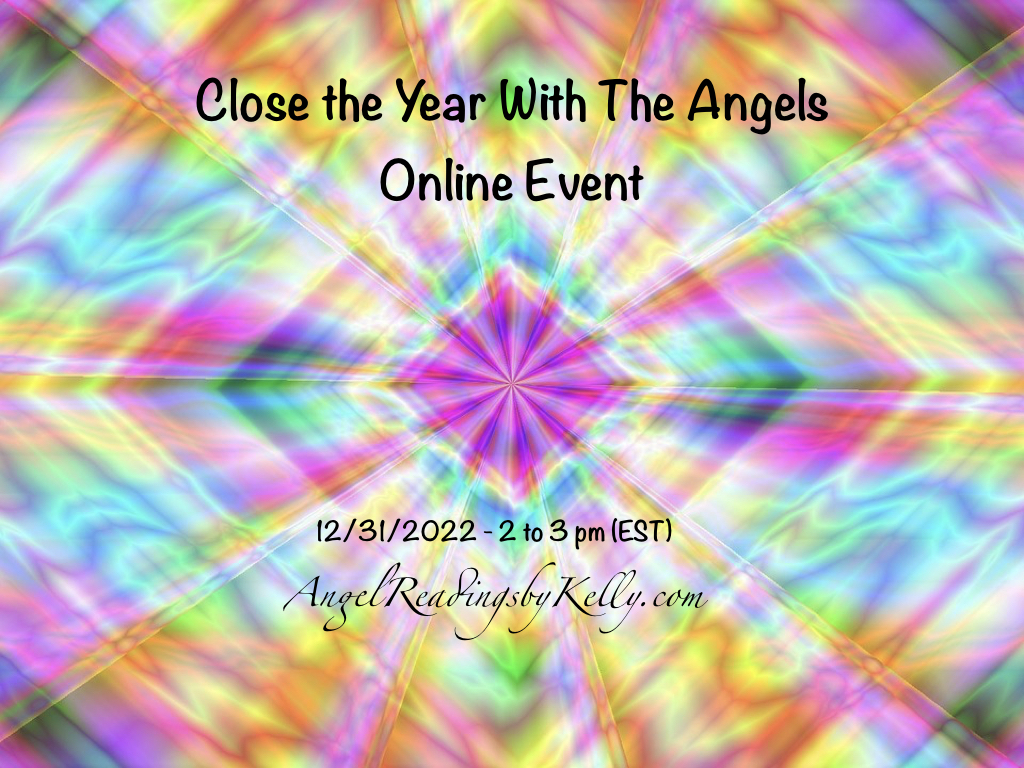 There is tremendous benefit to review where you've been in order to chart your course for the future. The angels want to help you with this process by bringing closure to the past and making room for the new.
In the third annual online event Kelly Patterson, Angel Therapy Practitioner®, relays the angels' messages and guidance for healing. This is a chance to identify what has worked, to release what hasn't and to set clear intentions to make 2023 your best year yet.
WHEN: Saturday, 12/ 31/2022, from 2-3 p.m. (Eastern time)
HOW: Telephone or internet (connection information will be emailed to registrants)
COST: The angels ask that you give a gift to someone else as payment
Registered attendees will receive a guidebook with activities to prepare for the teleclass, as well as a link to the recording for listening afterwards.  Register now  to get started with your intentions of closing the year to make room for your heart's desires in 2023.
MEET YOUR GUIDE
Kelly Patterson is an Angel Therapist.® Her conscious journey on the spiritual path began with a near death accident in 2002 when her angels assisted in saving her life. Her second life-altering Divine encounter came a few years later during an angel therapy session when the angels severed her cords to alcohol. The miracle of her sobriety resulted in yet another miracle—Kelly knowing her purpose was to help others find their own miracles with the angels. She has conducted thousands of angel and mediumship readings since 2006. Kelly would love to help you connect with your Divine helpers! For more information visit www.AngelReadingsbyKelly.com.