Heal Your Romantic Past With the Angels Workshop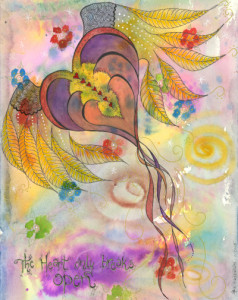 What's blocking you from experiencing romance, passion and love?  This is a frequent topic in angel readings for both men and women, heterosexual and homosexual.
The angels say there are many blocks which can create real challenges in the love department.  Some of the biggest are guilt, self-loathing, limiting beliefs about relationships and the opposite sex or romantic partners.  Some have standards impossibly high to meet; others set the bar way too low.
There is a Divine group of beings known as the Romance Angels whose function is to help us experience love and passion. It is the angels' pleasure to help us clear these blocks and manifest the romantic love you crave. In this healing workshop you will work with Archangel Raphael, the Romance Angels and many other Divine helps to identify your personal challenges and to release and heal them so you can move forward with clarity, purpose and love.
Take an action step to bring love into your live and sign up for this four hour healing workshop now. Cost is only $50.00!
Photo © Christina Cappelletti, SoulStudioArts.com, 2015