Heal Your Childhood Wounds With The Angels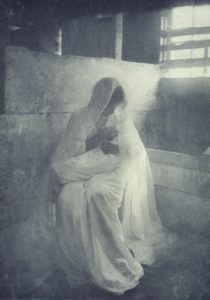 Who doesn't have wounds from their childhood?  The important question is:  Do these wounds affect you today?
Harsh experiences such as abuse, bullying and neglect can keep you from trusting others and experiencing love right now.  They can affect every choice you make and haunt you endlessly.  While the brain knows the events are long over with, the heart and soul may need help healing.  You may not know how to heal these old wounds, but your Divine helpers do.
Kelly Patterson, Angel Therapy Practitioner®, is offering a gentle but powerful workshop with the angels to resolve the past and help you feel safe, confident and empowered now.  Working with your own angels and the archangels, we will identify the wounds and how they are impacting you now.  Kelly will communicate angelic messages and techniques to strengthen your soul and connect you to your spiritual team.
If you're ready to move from a wound to a scar, register now!