Fairy Connections 101 Workshop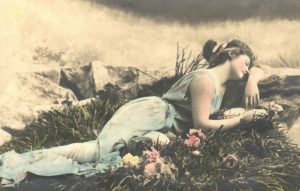 Calling all elementals… Do you long for the outdoors? Do you feel trapped in skyscrapers and office buildings? Do you feel starved if you don't get outside? If this sounds like you, you are probably an elemental.
Elementals are souls whose life purpose(s) are connected with nature. As an elemental, we often prefer the company of animals to people. Plants thrive in our care, and we are highly sensitive to the earth, oceans and trees.
While you may be aware of your own guardian angels, you may have lost your connection to nature's angels—the fairies. The fairies are everywhere and are powerful helpers of the Creator. They want to work (and play) with all souls who are respectful of nature.
Angel Therapy Practitioner® and medium Kelly Patterson is offering an introduction to the elemental kingdom in a four-hour workshop at the fairy-filled Creative Chateau in Ashland, Ohio.
You'll learn who the fairies are, how to identify them and how to communicate with them. We'll do exercises and meditations to deepen our connection with the fairy world and manage our sensitivities. Finally, Kelly will teach you the basics of animal communication so you can deepen your own relationship with our beloved "beasts."
This workshop will be held outdoors, and there will likely be animals participating. Join Kelly, the fairies, angels and like-minded elementals for a fun, informative and life-changing event.
Lunch is potluck with your favorite vegan/vegetarian dish.